The SBC Solutions Group Team
Our staff at SBC is what sets us apart from the competition. Our team is a diverse group of professionals with both corporate and entrepreneurial backgrounds. We have over 100 combined years of recycling experience that we can put to work for you. We strive to understand your needs, develop timely sustainable solutions and implement positive changes in your business. Meet our Team:
Michael Hatfield
President, SBC Solutions Group
After earning a Business degree at Baldwin Wallace in 1989 I immediately started my professional career. First as an Assistant Trader on the NYSE and later I moved in to an Inventory Manager position at a nationally recognized printing company. My career had started off as I had hoped but my passion had always been to own my own business.
In 1992 the opportunity arrived to leave the corporate world and start a business with my mother and father. That business started out as Shredded Bedding Company and twenty-six years later it has evolved in to SBC Solutions Group. Review our journey on our History Page.
I always have to smile when I tell people that I managed to roll my job, career and hobby up in to one thing and I am extremely passionate about this business and what I do. I am fortunate to work with my family members and some of my closest friends on a daily basis. SBC is not finished growing and all of us at SBC strive to continuously improve each and every day. You will find that our sales and leadership team is made up of unique professionals with a wealth of experience to find solutions for you and your business. I have been doing this for over twenty-five years and I feel this is the best team I have ever had the pleasure of working with.
I must take time to thank my family. Without their support none of this would be possible. My wife and I cherish our time spent supporting our son competing nationally as a third degree black belt in Karate and our daughter on a travel soccer club. I am blessed to have their love and support.
Ryan Hatfield
Vice President, SBC Solutions Group
Ryan is the consummate business leader and salesman. In fact Ryan has been leading the way for SBC Solutions Group most of his life since our inception in 1992.
Ryan's passion for this business is boundless and he has played an integral role in the growth and success of the company. A strategic minded and determined business professional, Ryan serves as a salesman, financial analyst and business development professional.
Ryan possesses a tremendous amount of knowledge and experience in all facets of the paper and plastics industries. Ryan's client list includes automotive manufacturers, consumer packaging, compounders, plastic molders, printers and fiber mills from all around the globe.
He received a Bachelor Degree with emphasis in Marketing and Finance from Urbana University. Ryan is very active as a youth instructor at his church and is in his seventh year of coaching both softball and baseball with his son and daughter.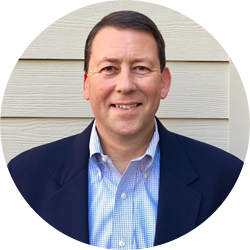 Randy Hatfield
Vice President of Operations, Southeast Region
Randy oversees the operations of our Atlanta warehouse and processing facility and is charged with business development in the southeastern Unites States. He has expanded SBC's service offerings recently, adding the capability to provide certified destruction, toll processing, warehousing with a focus on inventory control and complete waste stream management.
Randy began his career at Worthington Industries, where he held roles in sales and production supervision before being charged with heading up a green field plant startup in Nashville, TN. He followed that with a successful tenure at Cintas in service and plant management, ending as the General Manager for the Atlanta Metro area where he was responsible for plant and personnel management with a $20M sales base. In 2004 he joined his brothers at SBC Solutions Group, taking on the task of establishing our Atlanta facility. Since then, the plant's processing capacity has grown an average of 10% each year.
Randy earned a BA in Business Management from Muskingum University. He and his wife, Mary, live in Kennesaw, GA, and they have two children, Morgan and Luke. Randy is a college football fanatic and follows several teams, but in the end it will always be "Go Buckeyes". He also enjoys travel, baseball, riding his motorcycle, and exploring Atlanta with his family.
Roger Harmon
General Manager / HR Director
Roger brings over 20 years of Human Resources and Supply Chain Management to his role as the General Manager / HR Director at SBC Solutions Group. He possesses a strong passion for both areas, which drives productivity and efficiency for the business. Roger designed and manages SBC's HR platforms, including safety, benefits, performance management, polices & practices, staffing, leadership development, and employee relations. He oversees all operations, providing support in our Centerburg and Atlanta plants, front offices, and logistics departments.
Prior to joining SBC Solutions Group, Roger was with LimitedBrands for 15 years, working in Supply Chain Operations and Human Resources. He supported the world's most famous family of brands, including Victoria's Secret, Bath & Body Works, and Henri Bendel. He received a B.S in Education from The Ohio State University. Roger chairs community safety councils and works with state and local business leaders on safety initiatives.
His wife Cheryl Harmon also works in the business as our Lab Technician and they have two daughters who love basketball and softball. Their daughters play sports year around - no time for Roger to go golfing!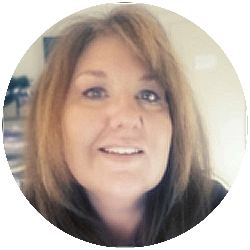 Susan Thompson
Director of Finance and IT
Susan heads up our accounting & finance functions and IT initiatives, overseeing A/P, A/R, credit, reporting, taxes, payroll, 401k and health insurance plan administration, and IT/telecom systems design and admin. Her 25+ years of experience in accounting, administration, and information technology provide her with a strong foundation from which she has built solid internal processes and systems for SBC Solutions.
Prior to joining us in 2006, Susan was a financial analyst and IT Lead at Liebert Corp / Emerson Network Power where she specialized in financial systems programming & support and system conversions. In addition, she worked for Constellation New Energy as their billing manager, ensuring regulatory compliance and working on systems design & conversion teams. She earned her B.A. from The Ohio State University, majoring in Criminology and minoring in Education, and also studied accounting at Columbus State. She is an avid hockey fan and staunch supporter of The Ohio State Buckeyes and enjoys cooking, travel, and live music.